Gallery Assays, Customer Assays, Assay Development
Proteros can provide you with a wide range and selection of pre-established Gallery Assays, covering GPCRs, Protein Kinases, Lipid Kinases, PDEs, Epigenetic Targets, PPIs and other Enzymes, which are suitable for profiling and screening.

Furthermore, Proteros can also transfer and re-establish assays from you and make them amenable for profiling and screening.

Finally, Proteros can develop new customized assays for profiling and screening.
Proteros has extensive experience developing and conducting enzymatic, biochemical, and biophysical assays.

Various fragment and screening libraries are available to help accelerate your drug discovery screening programs.

Your own libraries or commercial 3rd party libraries could also be considered, please contact us to discuss further.
Gallery Assays - The Proteros reporter displacement assay (RDA)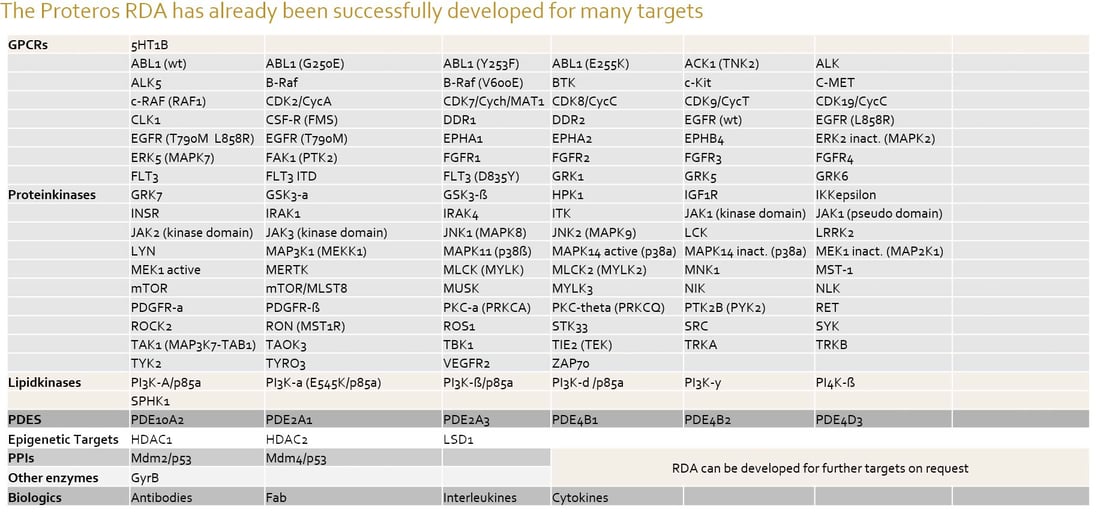 TYPICAL ASSAY TYPES SUPPORTED
Biophysical Assay

Enzymatic Assays
Luminescence interaction analysis using Alpha LISA (PerkinElmer) Screening
TR-FRET, FRET, FI top/bottom, FP, AB, Luminescence, AlphaScreen /AlphaLISA (Perkin Elmer), a.o.
nanoBRET (Promega) target engagement (cell-based)
ELISA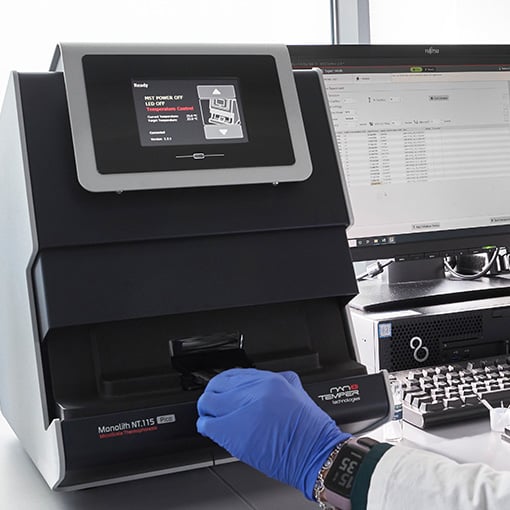 TYPICAL ACTIVITIES UNDERTAKEN
Assay Development
Assay Transfer
Assay Optimization
Assay Automation for Screening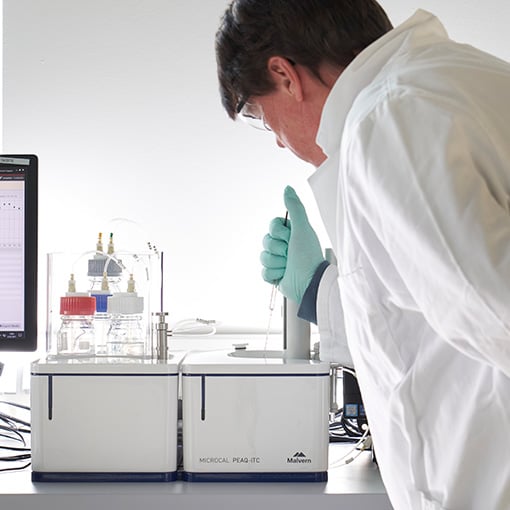 +
0
Pharma and biotech partners