the right protein
At the heart of everything we do is the RIGHT protein for the right experiment in drug discovery, whether it is for biophysical characterization of compounds, assays, screening or structural biology. The RIGHT protein is more than just a Purity %.
It's knowing the protein has the RIGHT functionality / right construct / right homogeneity / right post-translational modifications / right complex composition / right stability / right species / right activity and right purity as well.
RIGHT isn't easy and requires the understanding of the downstream applications.
High Hanging Fruits
Today's drug discovery is more and more about technically challenging, unprecedented drug targets. These are often multi-subunit protein complexes, membrane or membrane associated proteins, which are hard to access and to make available RIGHT.
Aiming for the "high hanging fruit" means helping our customers to unlock even the most technically challenging targets, (which we call "high hanging fruit") by establishing the right enabling technologies for discovery. This opens the door to subsequent lead optimization and clinical programs.
3 Protein Services
The science and technology platform to deliver the RIGHT challenging proteins, complexes and biologics
Gallery Proteins
High quality "off-the-shelf" proteins
Access hundreds "off-the-shelf" proteins - rapidly available and ready-to-use, which we call "Gallery Proteins"!
These represent a selection of potentially relevant drug targets
Well-established methods and protocols for expression, analytics and QC
Typical purity levels of > 95% and a homogeneity < 2% aggregation
Choose from a wide selection of protein target classes including kinases, proteases, gyrases, phosphodiesterases, epigenetic targets, apoptose regulators, growth factors ...
Product Information Sheet: batch information, concentration, purity, storage buffer details, construct variant, gel image
Your advantages: established SOPs, secured re-supply, defined specifications, fast access, flexible order amounts
All proteins are for drug discovery in vitro research use only, not for diagnostic, not for therapeutic use.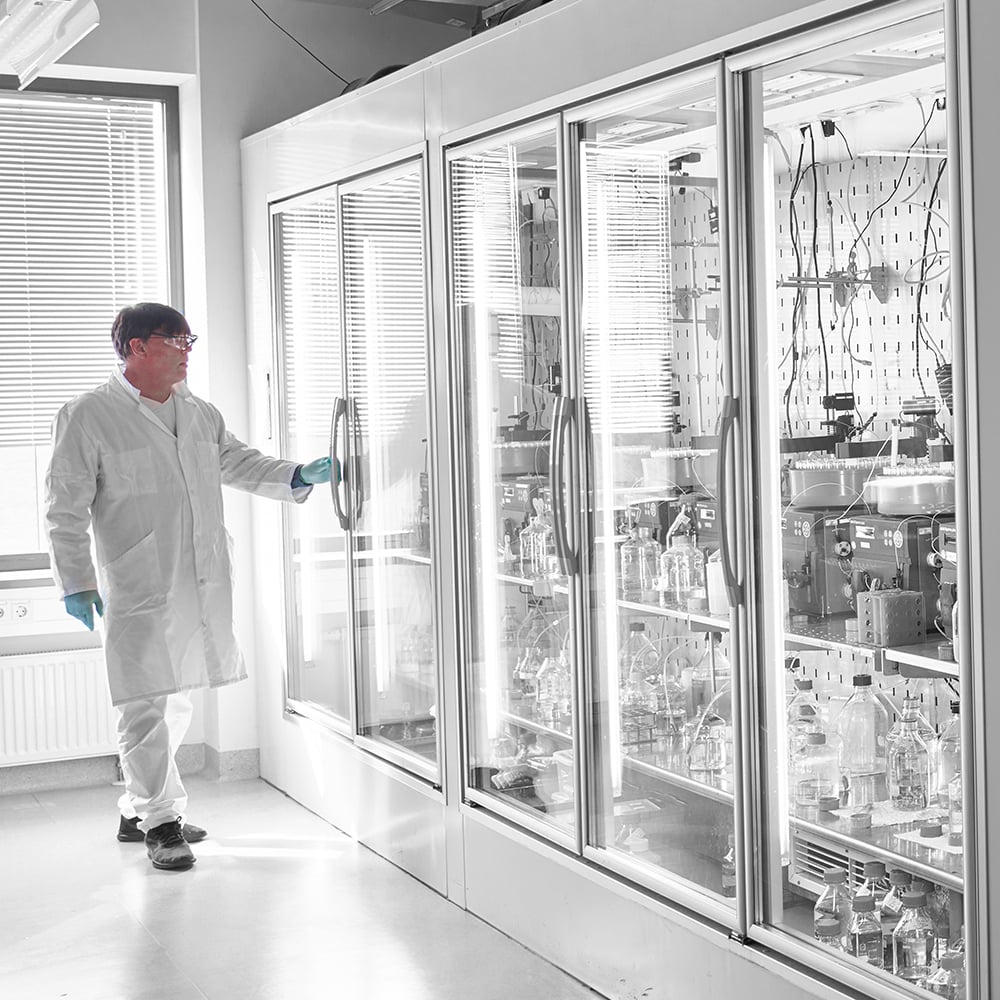 Gene-to-Protein
"Fit-for-FUNCTION"
If you have a specific project-demand for a challenging, custom-made protein, Proteros will start with in silico analysis for the right construct design to subsequently express, purify, analyze and QC your protein
We always work with the final application in mind, whether assay development, screening, profiling, structural analysis (X-Ray crystallography or cryo-EM) or more integrated Discovery Solutions Qualified Hits matters projects
At Proteros we have got the science and technology platform to deliver the RIGHT challenging protein and complexes. This includes taking care about the right construct, homogeneity, post-translational modifications, complex composition, stability, expression system, right activity and right purity!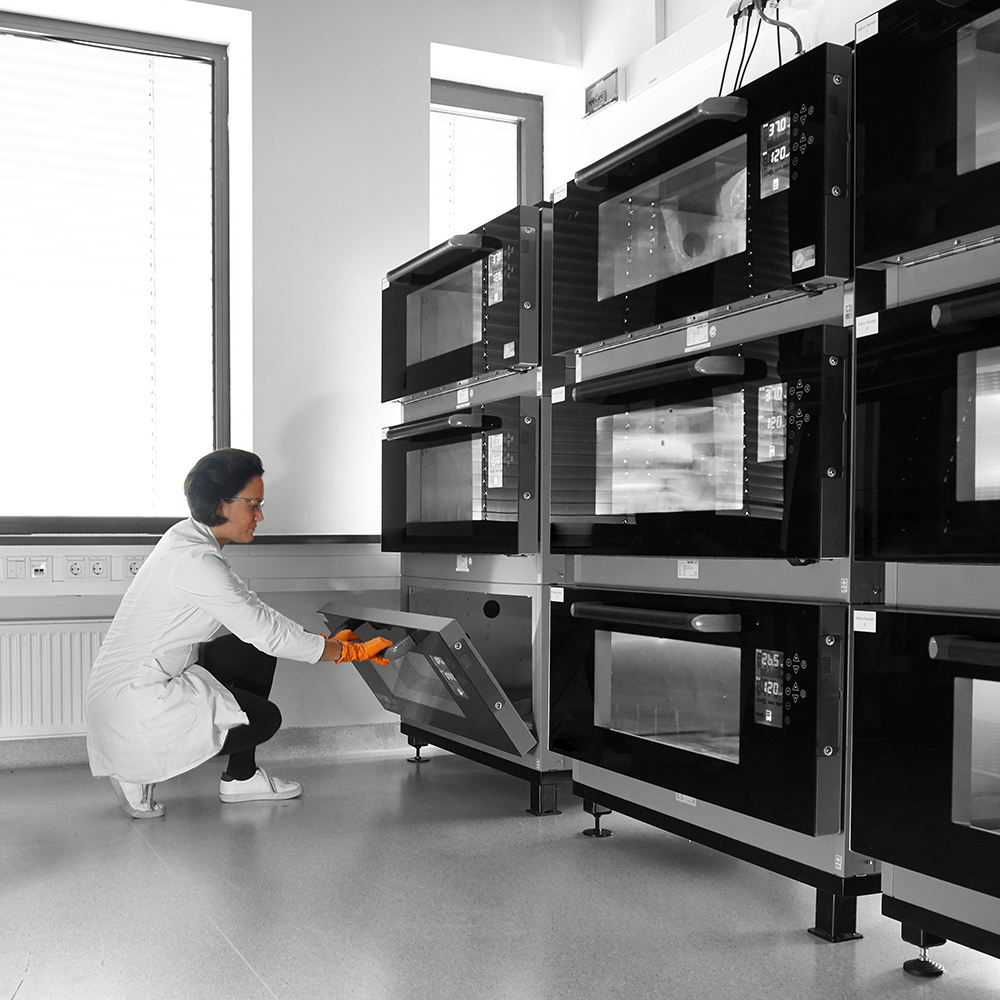 Biologics
Expression, Analytics, Characterization, Developability Assessment


Proteros offers "one stop shop" and stand-alone services for complex biologics, that may include:
Expression (in HEK/CHO cells) of biologics and antigens
Analytics-driven purification
Biophysical/biochemical characterization
Fab/Antigen structure analysis by Protein X-Ray Crystallography

Structure analysis of high MW complexes by cryo-EM

Early research developability assessment (non GxP)
At Proteros we are familiar with a broad variety of biologics formats (bs-Ab, ms-Abs, growth factors, non-human antibody formats and antigens) and can deliver the right biologics with accurate assembly, purity, structural and biophysical characterization and early developabilty assessment (non GxP) .
Note: Proteros does not offer biologics related discovery, libraries, engineering, GMP production.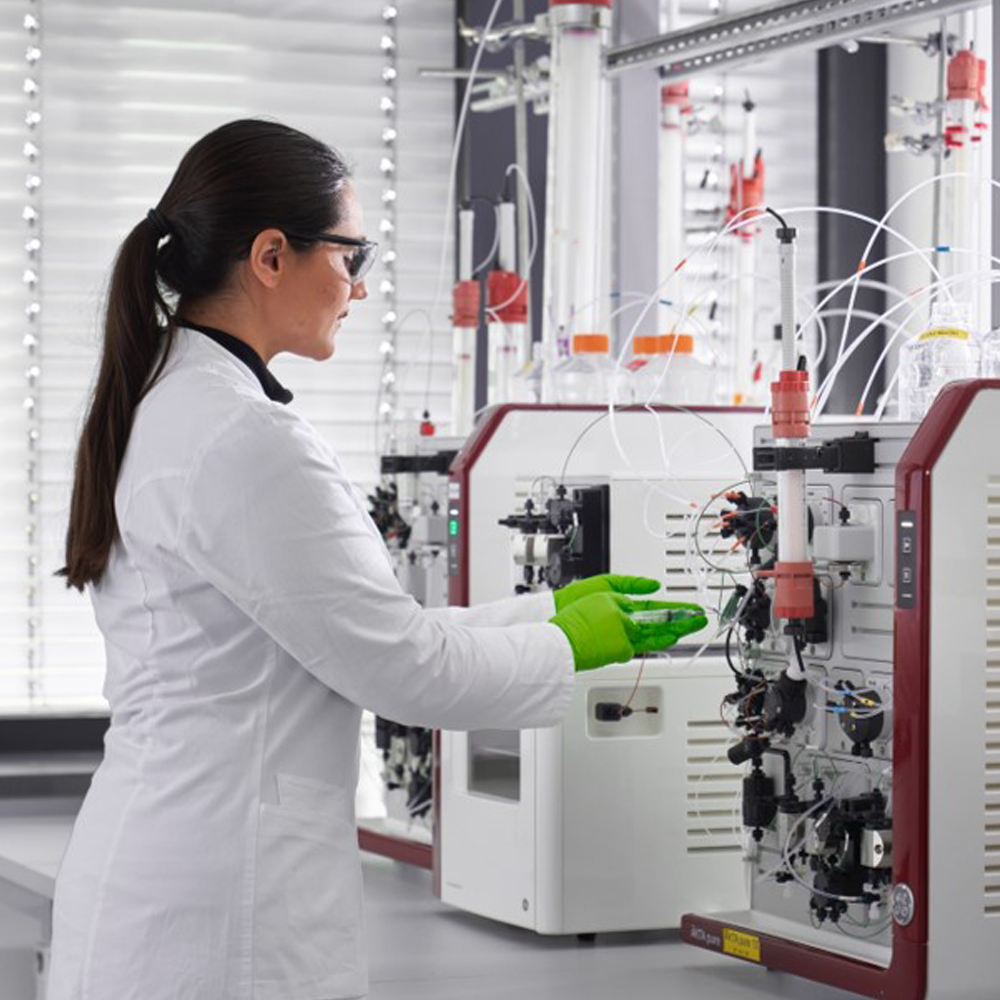 Proteros Protein Science Technologies and Expertise
Proteros Protein Science Expert Team
50+ protein experts / 13 PhDs with profound structural biology and drug discovery background


Challenging drug target expertise:

Membrane proteins (GPCRs, Ion channels) / Epigenetic complexes / Lipid Kinases
Protein complexes (Protein-Protein interactions) / Protein-DNA/RNA complexes



Biologics expertise:

Complex antibody formats (bs-Abs, ms-Abs) / Antigens / Growth factors
Proteros top-tier Protein Science platform includes:
A broad range of expression systems operated in separate rooms
A full suite of chromatographic purification systems (including 60+ Äktas)
Access to premium analytical technologies and expertise (including Mass Spec, SEC-RI-MALS,..)
Optionally: very low level of Endotoxin, between 0.03 to 0.35 EU/mg
Protein Sciences Track Record
REACH RIGHT FASTER with the RIGHT Protein
~
0
"off-the-shelf" Gallery Proteins ( represented by > 350 protein variants) rapidly available
~
0
recombinant delivered proteins per year
~
0
biologics related recombinant proteins delivered per year
+
0
In-house protein generation for more meaningful structures/year
Why choose Proteros for protein science?