Pioneer in structural biology services
In-house cryo-EM and more than 7000 X-Ray structures solved
Proteros heritage lies in Protein X-Ray structures. Based on a 30 years academic history, rewarded by a Nobel Prize of Prof. Dr. Dr. Robert Huber related to protein crystallography, Proteros became one of the first service provider focusing on structural biology (please refer to "our history").
We represent a very large and well experienced X-Ray crystallography service group, covering more than 25 structural biologist, including 4 cro-EM experts, all with a strong academic pedigree, numerous per reviewed publications and have solved more than 7000 structures.
Our technology platform includes co-ownership of a synchrotron beamline at the well-known Swiss Light Source and proprietray technologies (Free Mounting System) for crystal optimization.
Proteros Premium Structural Services
We offer premium X-Ray and cryo-EM services covering:
the RIGHT protein science and construct design
crystallization, data collection, structure determination
Access to X-ray including synchrotron and in-house cryo-EM
We have an in-depth experience of successfully working with a wide range of drug targets, including:
membrane proteins / epigenetic complexes
protein complexes / protein-DNA/RNA complexes
protein/lipid kinases / proteases
biologics (Fab-Antigen structures).
FIND A Gallery STRUCTURE
Proteins, Structures and Assays
Structural Biology Services
Elucidation of even the most complex structures through the delivery of the RIGHT protein and application of high-resolution protein crystallography and cryo-EM
X-Ray Gallery Structures
Search our gallery database for your target of interest.
Proteros has established protein production and crystallization protocols for hundreds of targets.
Accelerated timelines for receipt of your desired structure!
Why Gallery Structures?
Broad access to established crystal systems
Synchrotron data collection
High success rate
Very short timelines
In case your target of interest is not included, please consider our "Gene-to-Structure" or Custom Services.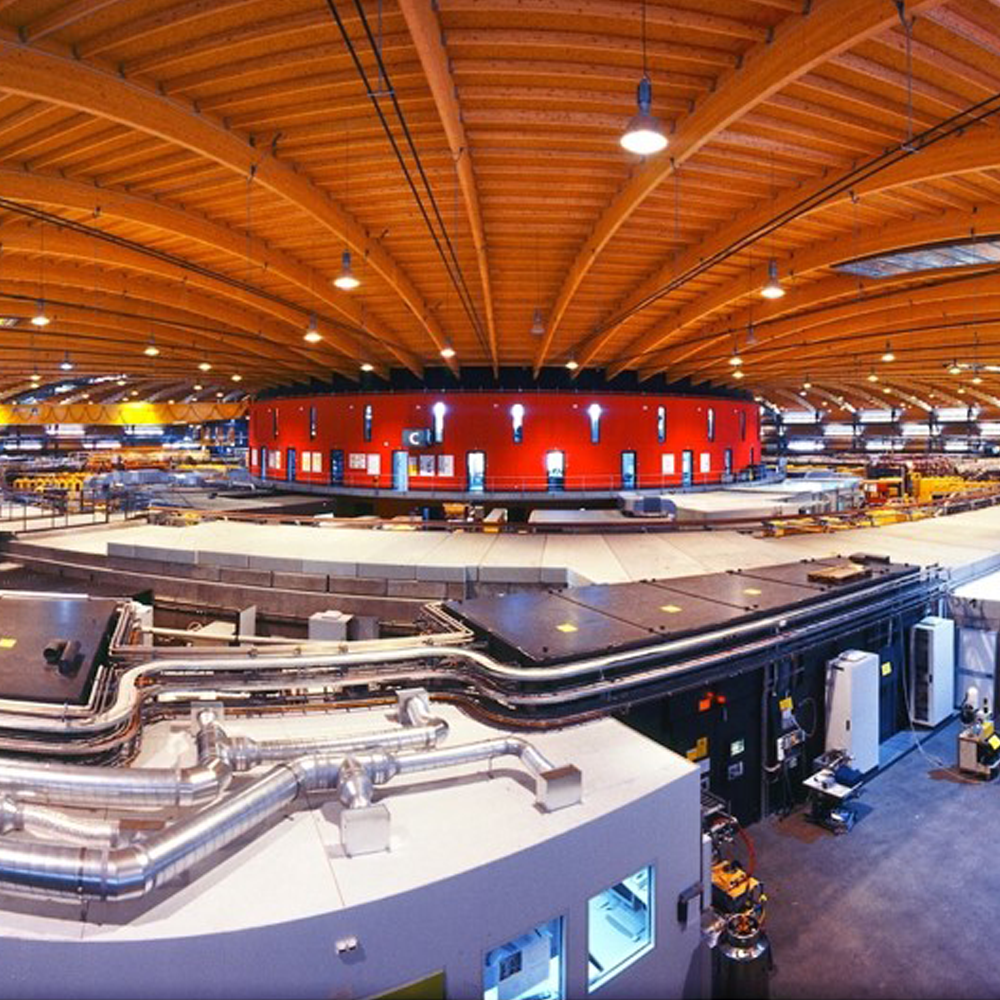 Photo source/credit: Paul Scherrer Institute
X-ray Gene-to-Structure
Industrialized protein crystallography services with co-ownership of a synchrotron beamline for high-resolution structural elucidation.
Proteros Crystallography service can include:
Construct definition, protein production, and purification
Crystallization screening across up to 2000 initial conditions
In-house crystal diffraction quality check
Data collection at the Swiss Light Source, SLS, industrial Beamline PXII and structure analysis at Proteros to deliver …
Synergistic access to in-house biophysical ligand-target interaction analyses: functional expression, protein stability, correct folding, glycosylation patterns, target-ligand affinity, kinetics and residence time.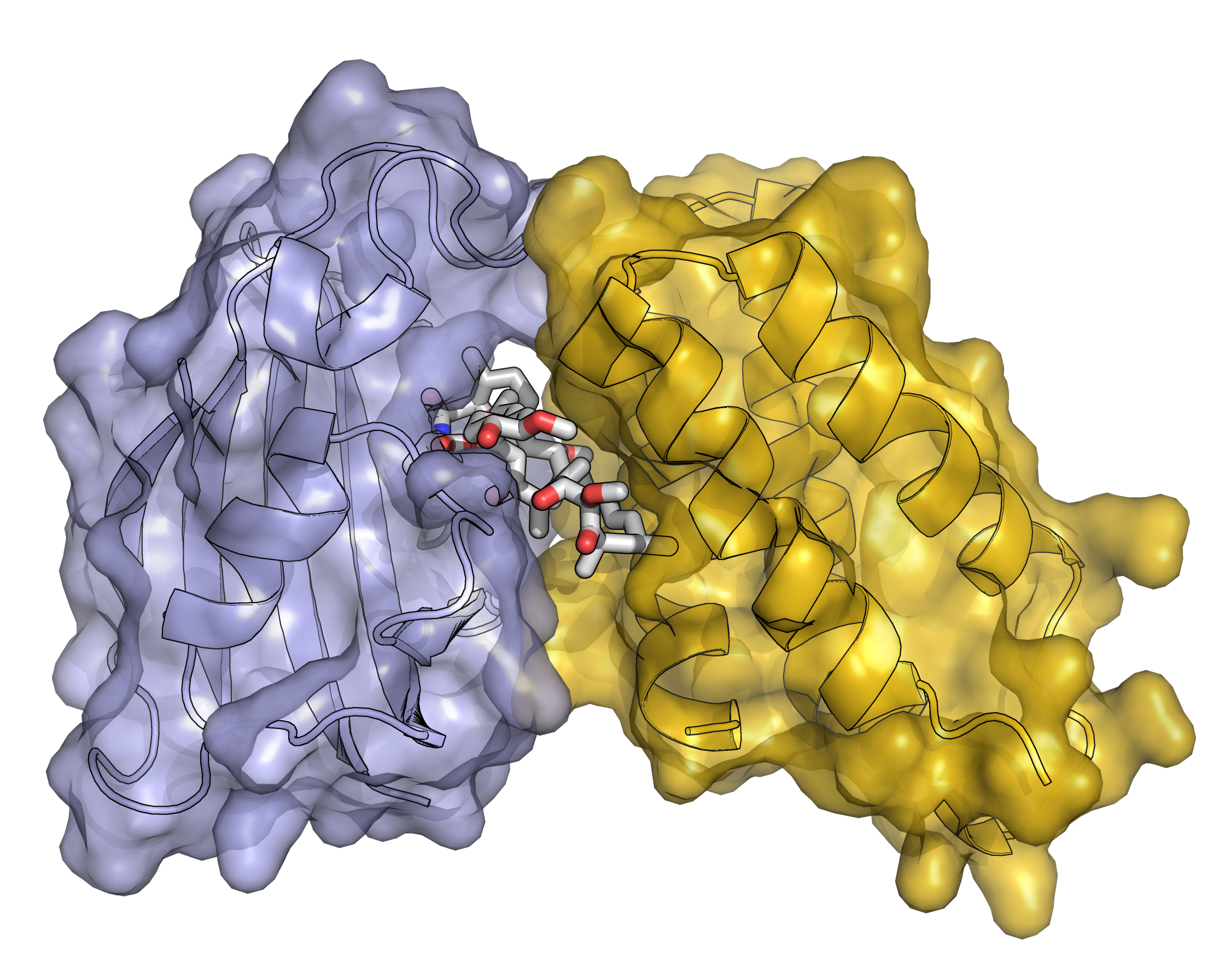 Cryo-EM Structures
We have already industrialized Protein X-Ray Crystallography - now we are industrializing Protein cryo-EM !
Proteros cryo-EM Service includes:
Protein preparation for cryo-EM
EM-feasibility analysis
cryo-EM condition optimization
Low/High resolution cryo-EM structure analysis
In a project you can enter and leave the cryo-EM process at nearly any stage depending on your project requirements, but we recommend our complete cryo-EM service.
With direct and instant access to protein science, grid preparation, condition optimisation and the latest high-resolution cryo-electron microscopes you can be sure to REACH RIGHT FASTER for your downstream application.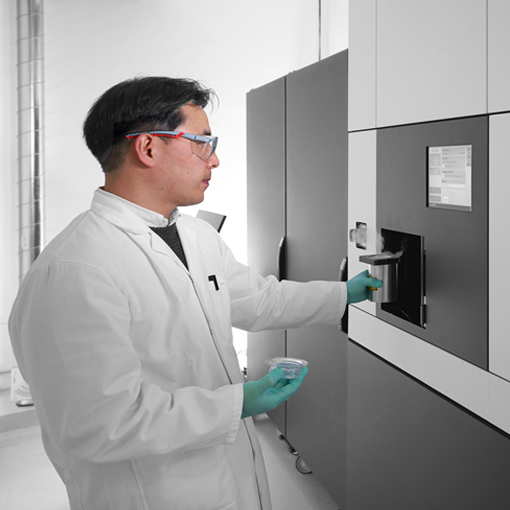 Proteros X-Ray & cryo-EM Technology
Proteros X-Ray Crystallography Technology Access
Robotics for efficient and reliable drop setting
2000 initial crystallization conditions (based on 20 years experience and refinement)
Automated systems to monitor crystallization events + integrated database
Prorietary Free Mounting System (FMS-Laser, FMS-Aerosol Generator, FMS-cryo switch)
In-house, highly brilliant rotating anode X-ray generator (FRE-plus Rigaku)
Proprietary automated pipeline for data processing and structure solution (MIR/MAD/SAD and Molecular Replacement)
Remote and on-site access to high brilliance industrial undulator beamline PXII (X10SA) at Swiss Light Source
Member of the GlobalPhasing consortium
Proteros cryo-EM Technology Access
Vitrobot Mark IV
Tecnai Spirit and Phillips CM100 negative staining EM microscopes
Glacios cryo-EM microscope with high-end Falcon 4 detector
Access to Titan Krios cryo-EM high resolution cryoEM microscopy
Click Here
Our structural biology track record

Proteros has two decades of continuous track record with global Pharma and Biotech in USA, Europe and AP unlocking technically demanding and novel targets for small molecule drug discovery.
Uncovered more than 250 different targets over the last 3 years including membrane proteins, epigenetic protein complexes, RNA/DNA binding proteins, proteases, kinases, phosphatases and lipases
Completed more than 6000 structural biology projects, averaging 700+ meaningful and valuable structures per year for drug discovery research
200+ Gallery Structures established with defined protein production and cyrstall condition recipes for swift Protein-Ligand structure determination
Our project success rate is >90% in terms of quality, reaching milestones and timelines
Why choose Proteros for Structure Biology?